Next week tickets will go on sale for the 2015 Great American Beer Festival (GABF). We've told you before about this incredible annual festival, and how every craft beer fan should make attending GABF a part of their beer bucket list. In case you are still on the fence, we wanted to share new details released by the GABF that highlights how this year's festival will be an even greater Great American Beer Festival. This year's festival may even be the greatest Great American Beer Festival yet. That's pretty damn great.
The 2015 GABF promises to be…
BIGGER!
The 34th annual GABF has expanded their festival hall, adding 90,000 additional square feet to their usual attendee space in the Colorado Convention Center.
BETTER!
This year, GABF will welcome approximately 60,000 beer lovers (cumulative for all sessions) compared to the 49,000 attendees in previous years.
BEERIER!
The 2015 GABF will feature more than 800 breweries serving up over 3500 different beers for sampling.
BREWERY-ER?!
This year the newly expanded section of the festival hall will feature "Meet the Brewer" booths. The breweries pouring in this section have committed to having brewers or brewery staff on hand the entire time, pouring your samples and talking to attendees about their offerings, with no assistance from GABF volunteers.
To learn more about what makes GABF so "Great", check this out:
2015 GABF Festival Details
The Great American Beer Festival will be held at the Colorado Convention Center in downtown Denver from September 24th through September 27th. There will be four tasting sessions:                    
Thursday, September 24:  5:30 p.m. – 10:00 p.m.
Friday, September 25:  5:30 p.m. – 10:00 p.m.
Saturday, September 26: 12:00 p.m. – 4:00 p.m.*
Saturday, September 27: 5:30 p.m. – 10:00 p.m.
*The Saturday afternoon session is the Brewers Association and American Homebrewers Association members-only session. Current BA/AHA membership is required to purchase tickets.
Ticket Information
GABF tickets will be available for purchase to the general public online on July 29, 2015, at 10:00 a.m. MDT via Ticketmaster.com.
A ticket pre-sale exclusively for members of the American Homebrewers Association and Brewers Association will take place on July 28 at 10:00 a.m. MDT via Ticketmaster.com. Current BA/AHA members (active as of 7/19/15) are being sent access codes to purchase these pre-sale tickets.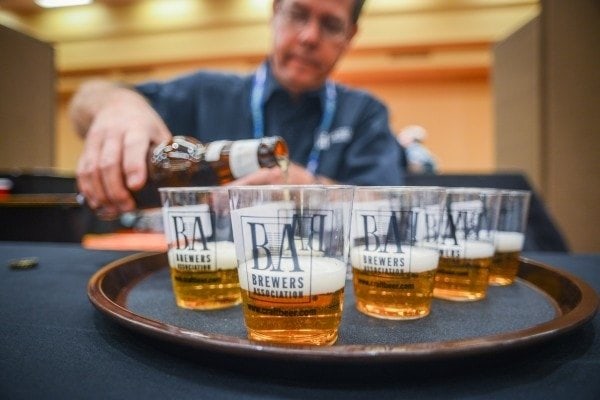 Need More Info?
Visit the Great American Beer Festival website to learn more about the fest, read about festival history, and to get travel details if you're coming from out-of-town.
Cheers!