This week we'll be celebrating the 35th annual Great American Beer Festival (GABF.) Seriously, 35 Years! To put that in perspective, when this festival started in 1982, your Bottle Makes Three team were too young to even legally drink beer. And we're pretty old, so that is saying a lot! When GABF started 35 years ago it was well before the craft beer boom of recent years. At the first GABF festival, there were only 24 breweries pouring 47 beers. At this year's festival, starting Thursday, October 6 in Denver, they are expecting 800 breweries and more than 3800 beers. It's pretty safe to say that much like the craft beer landscape in general, GABF has come a long way. It's certainly one of the premier beer festivals in the world.
Given GABF's long history in Colorado, if you're a local there is a good chance you've attended this festival. You may even attend it every year. But whether you're a GABF newbie or you've been to all 34 previous festivals, we have a few general reminders to help you best enjoy, and survive this year's fest. Here are a few of our tips to make sure this year you have the best time ever at GABF.
GABF Do's and Don'ts
DO Get the App. Before your session make sure you download and update you're the free My GABF app. The app has maps to help you bookmark your favorites beers and breweries before you arrive, and a handy map to help you find them when you get there. My GABF is a must-have to best navigate the enormous festival floor during the session. You can even use the app to take tasting notes, so you don't forget the beers you tried and loved. You can download the app for free in the Apple App Store or on Google Play.
DON'T worry about the long entry line. There is always a huge line to get into GABF but it goes very quickly. You'll likely be pre-checked and wrist-banded before they even open the door, so have your ID ready. Use the wait as an opportunity to make some new friends and get some beer recommendations. Don't worry that they'll run out of beer before you get inside, it won't happen. Also, know that this year the entry has moved to 14th and California. Don't stress about finding it, because there will be plenty of volunteers outside the Colorado Convention Center to guide the way.
DO dress for success. You will likely be on your feet the entire session. Wear comfortable shoes. Outside of that, dress to impress with your best beer-themed costume or brewery gear. GABF is the perfect place to let your inner beer geek out for the world to see.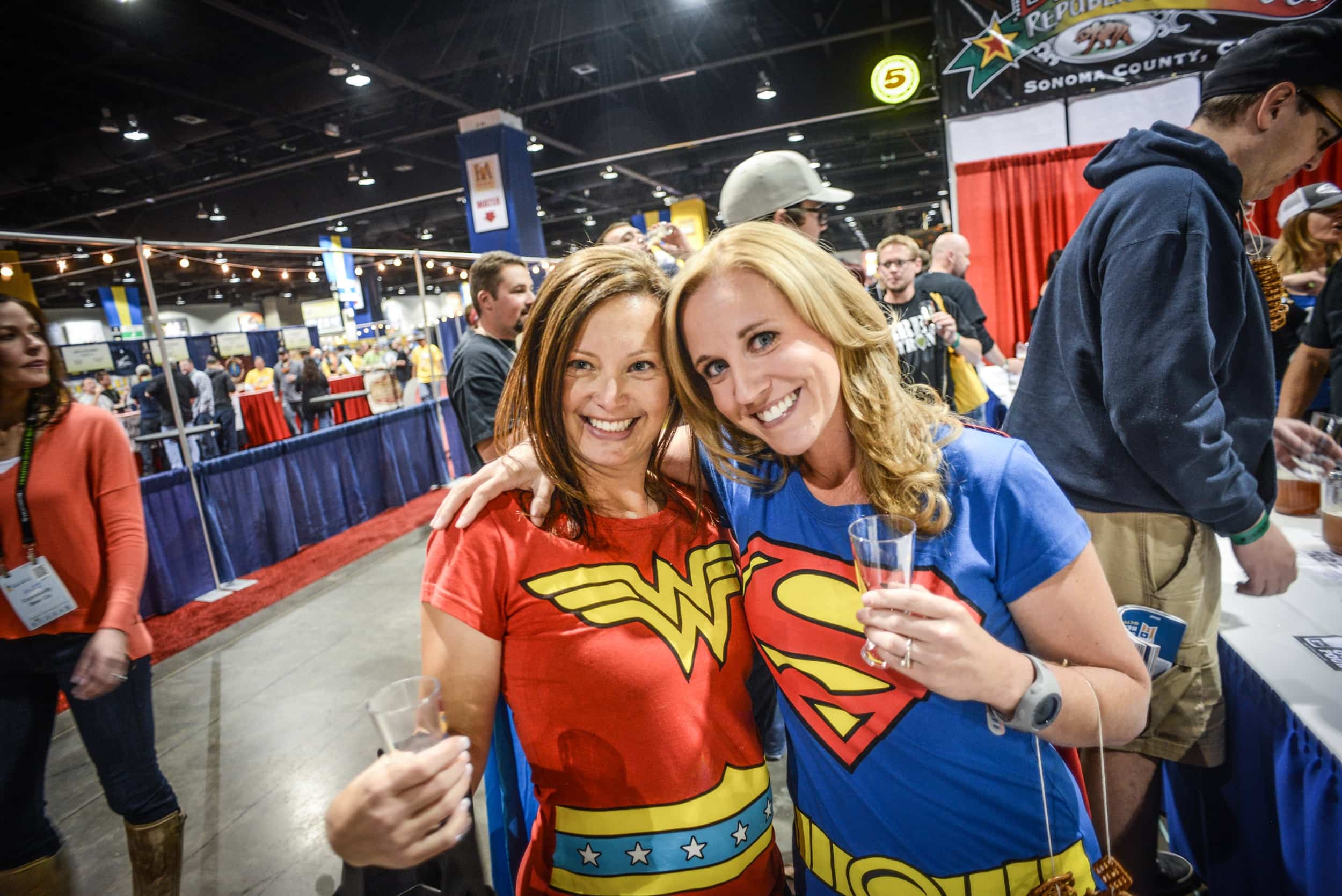 DON'T drop your glass. At best, you'll be pointed at and mocked. At worst you'll break your tasting glass. Either way, it's not fun. If you want to be safe, invest in a tasting glass holder when you arrive. These lanyard-style holders are great if you want to be hands-free or if you're particularly clumsy, like us.
DO have a strategy. It's is impossible to get through everything there is to do at this festival during one session, so decide in advance what beers you don't want to miss. Whether you just want to sample by style, region, or just randomly walk the aisles and try whatever has a cool sounding name, there is no wrong way to do GABF. Most likely your strategy will be gone by the halfway point, but it's helpful to have a basic plan of attack before you walk in the door.
DON'T be too rigid with your plan. Even the best plans can go awry at GABF. Be flexible and spontaneous enough to let it go, when necessary. You're still going to have a good time, guaranteed.
DO pace yourself. It's an old cliché, but it's true in this situation: GABF is a marathon, not a sprint. Don't feel the need to toss back as many beers as you can during your festival session. If you purchased a GABF ticket just to get drunk, you're missing the point of the festival. Enjoy yourself but try and avoid becoming that guy (or girl.) Nobody wants to be that guy at the end of the night.
DON'T complain about pour sizes. Yes, 1-ounce is a relatively small sample of beer. But keep in mind that there are over 3800 beers to sample at the festival. Don't give the pourer a hard time about the small pours. It's their job to keep the samples to 1-ounces, and you can always go back to more of your favorites. In fact, it's a good rule of thumb to be nice to all the GABF volunteers in general. They are donating their time and energy to serve you at this event, so be cool. Do it for the good karma.
DO sample outside your comfort zone. With 1-ounce pours, this is the perfect opportunity to sample things you may have never tried before. Don't be afraid to try some new and unique beers, you may just find a new favorite style. If you get a sample you don't like, there are plenty of dumping buckets. Pour it out and move on.
DON'T forget to drink water. Yes, we know, beer is mainly comprised by water. But make sure you get some non-alcoholic water in your system between all the beer sampling. It's a nice thing to do for your liver, and will help you avoid that nasty hangover when the festival ends.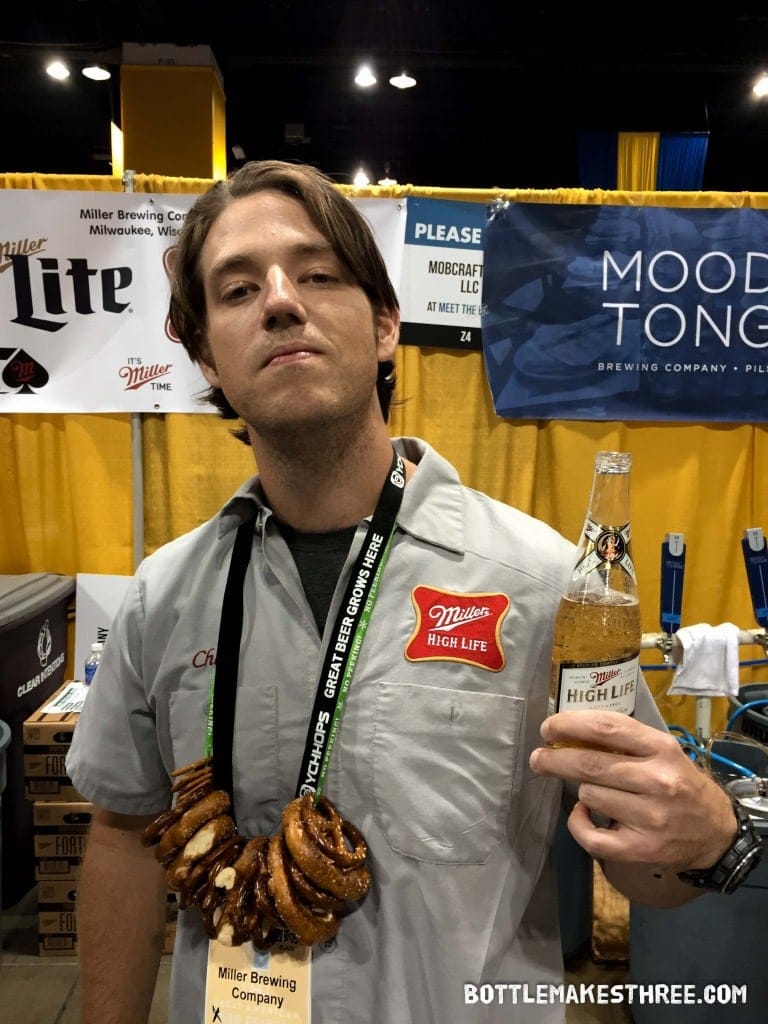 DO exercise patience. Like many beer festivals, GABF can be a test in patience. Not only are you dealing with people who may be pretty buzzed, but you'll also have to deal with lines to get some of the more popular brews. Again these lines will move fast, so just so be patient. You have four hours to sample, so a few minutes in line to try an incredible beer won't kill you. Usually, if there is a line, there is a reason. Take some time to see what all the fuss is about.
DON'T hold up the lines. GABF is a great place to talk to brewery representatives and learn more about their operation and their beers. But when there is a line of people behind you, don't be the person who hangs around in the front of the line while they sip their sample, holding up everyone behind you. Just take a few steps to the side so the rest of us can continue to get pours while you chat with the brewery staff.
DO eat something. Four hours of beer with no food is a recipe for disaster. Make sure you eat something while you are sampling. Outside food is not allowed, with one exception – pretzel necklaces. There is a reason pretzel necklaces are so popular at GABF. They make great snacks and are perfect for helping to cleanse the palate between brews. If this isn't enough to hold you over, there are several food vendors at the festival too.
DON'T drive. The most important thing to figure out before GABF is how you'll be getting home afterward. Denver has plenty of transit options, so you have no reason to drive. Plan ahead to take Uber, Lyft, a cab, or have a very cool and understanding friend on speed dial to come and get you. Thank them profusely after.
What tips did we miss? Share with us your best GABF tips in the comments below or on our BMT Facebook page. 
We'll see you at GABF!